STENCIL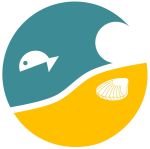 Strategies and Tools for Environment-Friendly Shore Nourishments as Climate Change Impact Low-Regret Measures
Short Description:
Shore nourishments have been carried out worldwide for several decades and are seen as a routine coastal protection measure in many coastal areas. The recent paradigm shift to an Integrated Coastal Zone Management (ICZM) and an Ecosystem Approach to Management (EAM) requires new concepts, models and tools for the implementation of more sustainable and environment-friendly shore nourishments. The joint project STENCIL which started on 1 October 2016 aims at making a first step towards the long-term goal of establishing an ICZM and EAM for shore nourishments. Joining the expertise of coastal engineers, geologists, biologists und toxicologists, STENCIL will provide improved tools and methods for the prediction of coastal hydro- and morphodynamics and assess the impact of dredging and dumping of sediments on benthic habitats and predators. With a focus on the German Wadden Sea the project is in full agreement with the "Wattenmeerstrategie 2100". The application of field measurements, laboratory experiments as well as conceptual and numerical models will result in valuable data sets, improved prediction methods as well as process and work-flow studies to develop standardized operative observation, analysis and decision-supporting tools. Eventually, a strategy will be elaborated together with the coastal authorities for future planning and monitoring of shore nourishment projects as well as for the necessary future research activities towards environment-friendly shore nourishments as climate change impact measures.
Planned work:
The project is divided into six working areas (WA), five of which are focused on the development and improvement of the prediction tools and methods, joining the individual expertise of each project partner:
WA 2: storm tides, waves and currents considering non-linear interactions,
WA 3: mid- and long-term morphological development of sand nourishments,
WA 4: short-term morphological changes of sand nourishments under storm-surge conditions,
WA 5: the sedimentary development of benthic habitats at the extraction and nourishment site,
WA 6: the hydrotoxicological impact of dredging activities and shore nourishments.
Figure 1: Project structure, including major interactions between working areas.
Within WA 1 all project partners and the coastal authorities of Germany will jointly assess the current shore nourishment practice and lessons learned in Germany and worldwide to demonstrate the improvements and new contributions of all other WAs of the current project and to work out new strategies and research needs for future projects. In addition, WA 1 includes public relations, the organization of workshops and seminars, and other networking and dissemination activities in order to promote the results of STENCIL.
Start/End: 10/2016 - 09/2019
Funding (total): 999.612,- €
Coordinator:
Forschungszentrum Küste (FZK), Leibniz Universität Hannover und Technische Universität Braunschweig
Projectpartners:
Leibniz Universität Hannover, Forschungszentrum Küste (FZK)
Leibniz Universität Hannover, Ludwig-Franzius-Institut für Wasserbau, Ästuar- und Küsteningenieurwesen
Technische Universität Braunschweig, Leichtweiß-Institut für Wasserbau – Abteilung Hydromechanik und Küsteningenieurwesen
RWTH Aachen University, Institut für Wasserbau und Wasserwirtschaft
RWTH Aachen University, Institut für Umweltforschung – Lehr- und Forschungsgebiet Umweltsystemanalyse
Alfred-Wegener-Institut, Helmholtz Zentrum für Polar- und Meeresforschung, Wattenmeerstation Sylt
Website: www.stencil-project.de
Contact:
Project Leader
Dr.-Ing. Stefan Schimmels
Forschungszentrum Küste (FZK)
Merkurstr. 11
30419 Hannover

Tel: +49 511 762 9223
schimmels [at] fzk.uni-hannover.de
Project Management
Dr. Franziska Staudt
Forschungszentrum Küste (FZK)
Merkurstr. 11
30419 Hannover