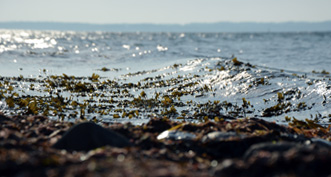 The KüNO Verbund is a program for coastal sea research in the North and Baltic Seas with seven collaborative projects funded by the BMBF framework program "Research for Sustainable Development (FONA³)".

The project leaders coordinate the research projects and ensure their scientific progress. In addition, they form the steering committee of the KüNO network and provide the spokesperson.
The Steering Committee safeguards the coherence and the achievement of the overall scientific objectives of the programme. Futhermore, overarching activities
research data management and provision
communication and participation
young scientists support
provide an umbrella in support for this effort.
Contact
Coordination Office Coast

Leibniz Institute for Baltic Sea Research Warnemünde
Seestrasse 15
D-18119 Rostock
Germany
Tel.: +49 381 5197 - 133
Fax: +49 381 5197 - 105
E-Mail: philipp.braun@io-warnemuende.de